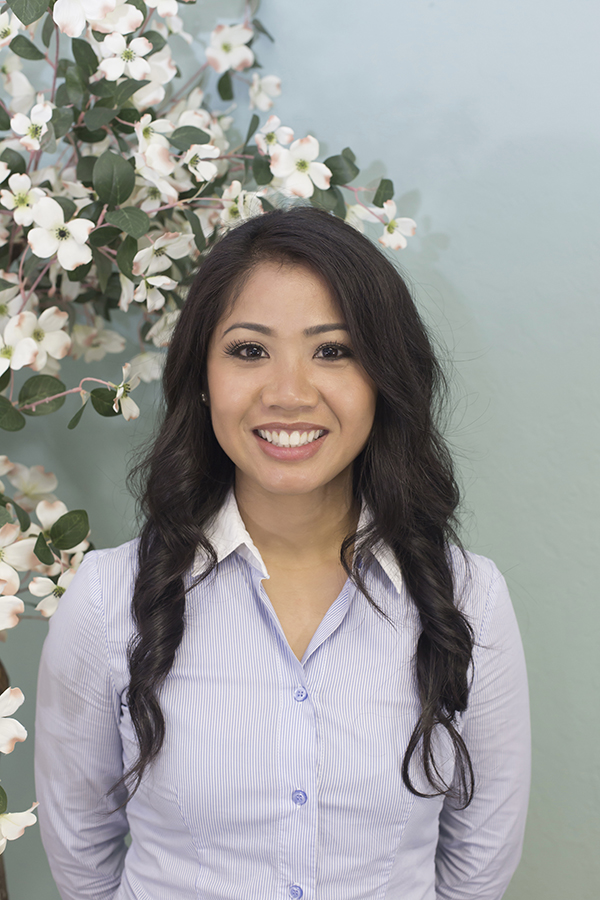 Irene R. Namsa, DC, RDH, RDA, CDA
Dr. Irene R. Namsa graduated Cum Laude from the highly distinguished Palmer College of Chiropractic West. She was awarded Clinical Excellence by the college. She makes her patients feel comfortable in her capable hands making their chiropractic experience pleasant. She has been in the health industry since 2000.
Dr. Namsa has brought her chiropractic expertise to serve patients of all ages. Dr. Namsa brings a high standard of care to CARE Chiropractic by providing comprehensive examination and treatment to achieve optimal results. Dr. Namsa's practice is devoted to providing safe, affordable, and effective chiropractic care.
The best part of her day as a chiropractor is getting to know her patients while providing quality care. In her free time, Dr. Namsa enjoys outdoor activities and spending time with her children, Marley and Lauryn.
Education
• 2012 Palmer College of Chiropractic West Graduate
• Cum Laude
• Recipient of Clinical Excellence Award
• Pi Tau Delta Chiropractic Honor Society
Professional Affiliations/Activities
• Member of American Chiropractic Association, California Chiropractic Association, Foundation For Chiropractic Progress, National Chiropractic Legislative Conference (2010)
• Involvement in local outreach programs serving low income and seniors and Salvation Army Rehabilitation Center
• Involvement in Chiropractic Mission trip to the Dominican Republic (2011)
• Registered Dental Hygienist since 2002
• Registered Dental Assistant (2000)
• Member of American Dental Hygienists' Association, California Dental Hygienists' Association, Santa Clara Valley Dental Hygienists'